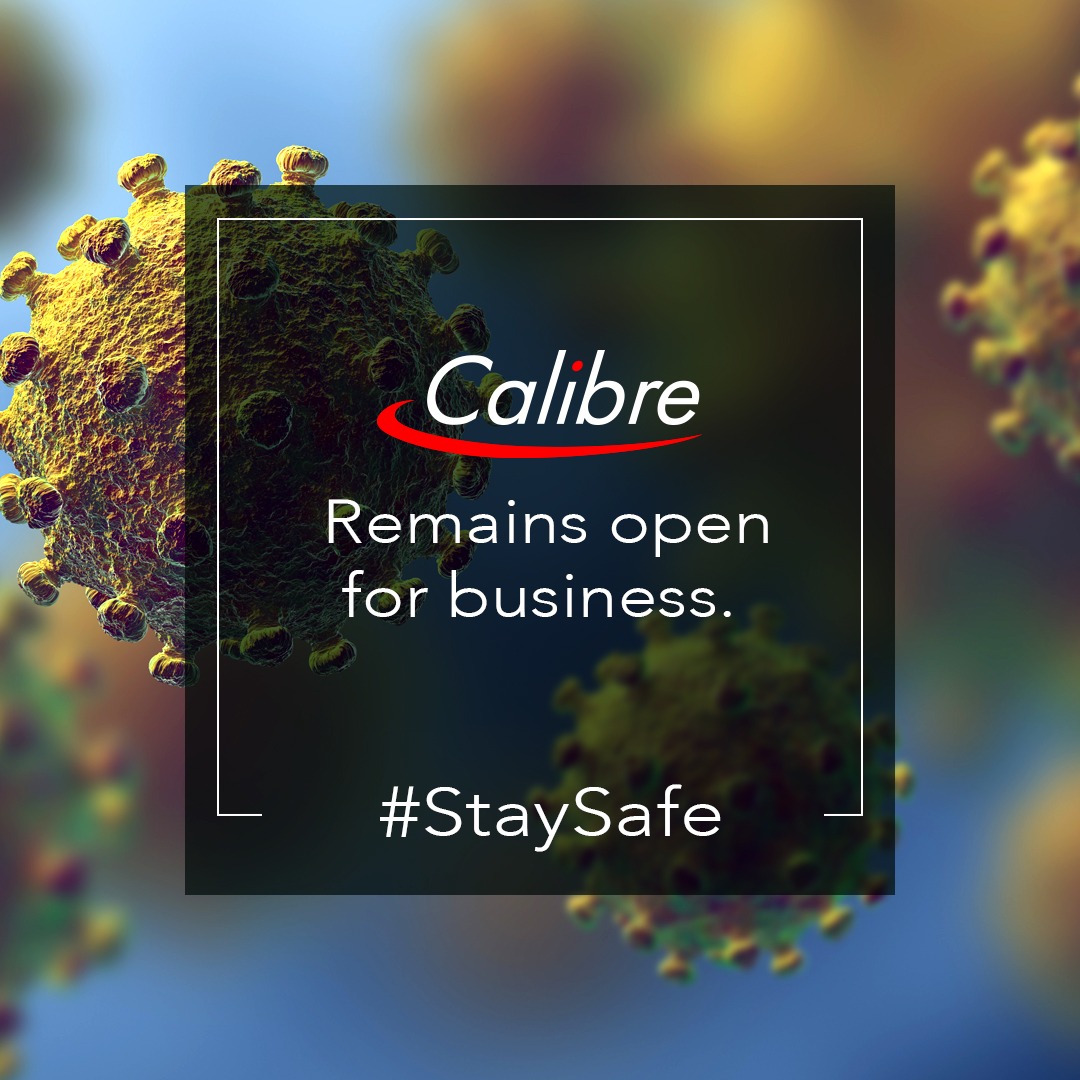 Dear Customer,
As we are sure you are well aware the World Health Organisation (WHO) has declared the Coronavirus (COVID-19) a global pandemic. The spread of the virus in Europe has meant the situation has now become much more challenging as countries go into lockdown and close public institutions.
Calibre is committed to the health and safety of our employees and customers and until further notice, staff from the European offices will be working from where possible. Production and shipping will remain open at this time, we are fortunate to have systems already in place to ensure minimum interaction and ensure our capability to continue shipping.
Calibre remains open for business and we have invested in new technology allowing us to ensure meetings can still continue either by telephone or one of the many digital tools available to us. We want to reassure all customers that we are still ready to discuss your needs.
If you have any questions, please contact your local Calibre representative.
Willy Tsai,
Managing Director,
Calibre UK Ltd.