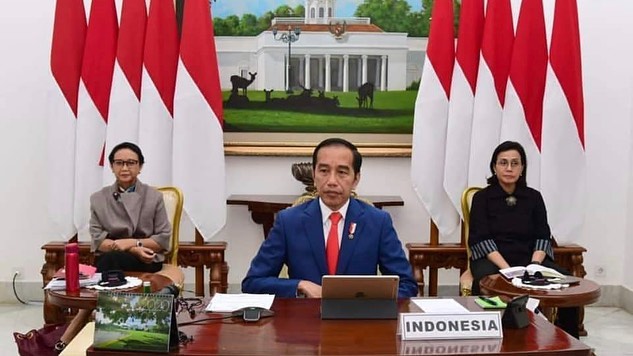 G20 2020 Video Conference
The G20 Extraordinary Summit was accessed virtually through a live video conference from the Bogor Presidential Palace.
The topic discussed at the Summit was related to the handling of the Corona virus (COVID-19).
V2 Indonesia recently installed the 130-inch AiO at Bogor Presidential Palace used for the video conference.
V2 also supplied two units measuring 130-inch and 163-inch that were installed at the palace in Jakarta ('Istana Negara').
G20 was attended by 20 G20 member countries, 7 invited countries, 9 international organizations, and 2 regional organisations.
Image credit: Facebook page of V2 Indonesia
see video: Calibre 130" @President Palace Bogor City